Tank Trap Pyramid Barriers
To give your security real strength, whether it's to prevent vehicles being stolen or possible terrorist attacks, you need the complete, cost-effective perimeter security provided by our tank trap barriers.
The pointed pyramidal 'dragon's teeth' design has been specially designed to stop any size vehicle driving over them without being impaled. Each 2500kg unit consists of three 900mm square pyramids with interlocking connectors that just slot into place, making this simple system highly secure – whatever the length of your site perimeter.
Features
Three-pyramid / dragons teeth 2.5 tonne modular units
900mm high pyramids impale vehicles
Simple interlocking design
Easy installation
Four integral pin anchor lifting points
High strength 50N/mm2 concrete
Good quality with smooth finish
Ideal for perimeter security at outdoor events, airports, MoD premises, power stations / vital infrastructure installations, car storage etc.
Tank Trap Pyramid Barriers
| | | | | |
| --- | --- | --- | --- | --- |
| Type | Length | Height | Width | Weight |
| TTPB | 2700mm | 900mm | 900mm | 2500kg |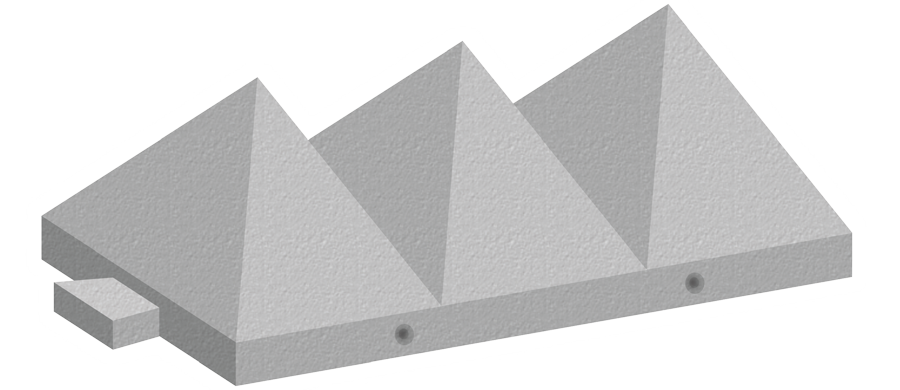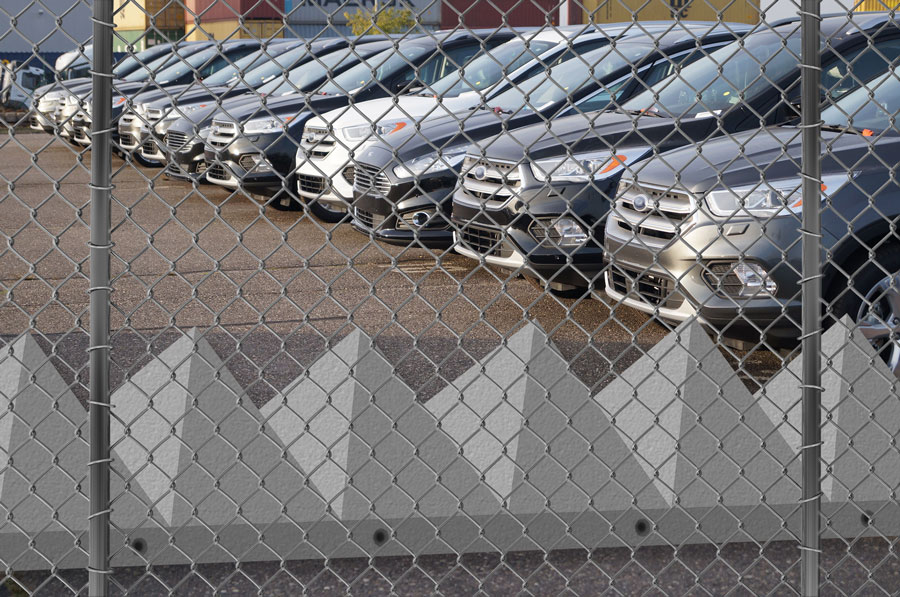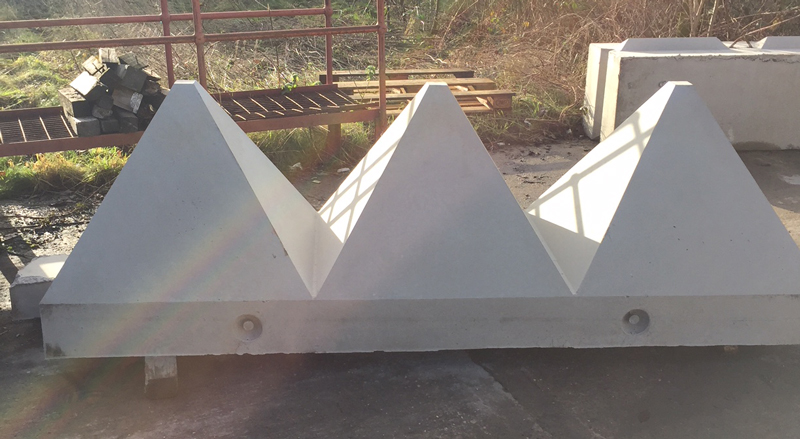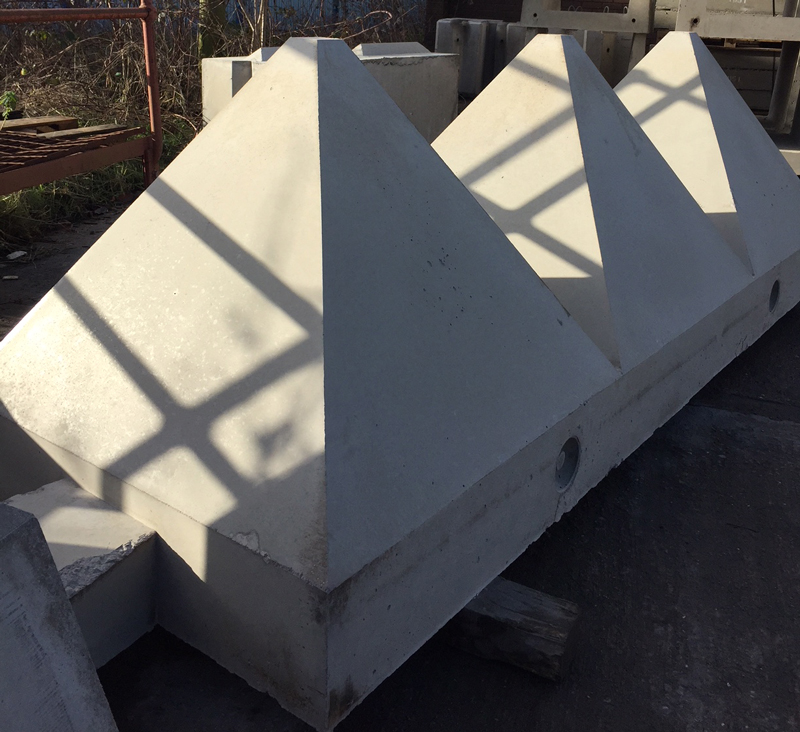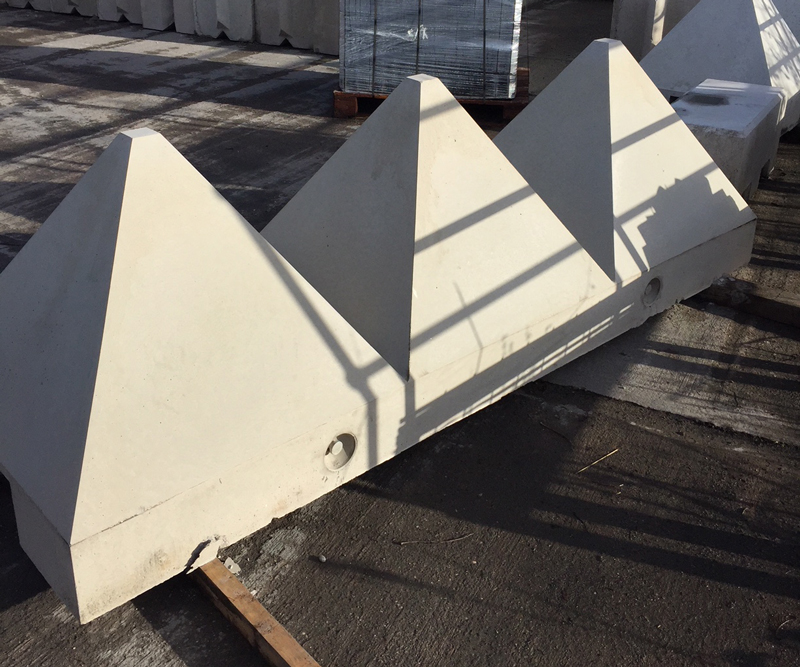 For more information call 01952 588 885
Important note – prior to lifting older / pre-used blocks check the lifting pin for wear / corrosion and check the block for cracks. If the block is cracked or the pin is worn it could fail when being lifted.