Seating Rings/Adjusting Units
Concrete frame adjusting/seating rings are reinforced 65mm deep units which can be used in place of engineering bricks to adjust the ductile or cast iron covers and frames to the required level.
They can be quickly and easily installed by semi-skilled labour and there are fewer joints which reduce the likelihood of infiltration.
Seating Rings/Adjusting Units and Section 38 Agreements
Section 38 (Highways Act 1980) is the term for the legal agreement that allows a highway authority to "adopt" a road (meaning it will be maintained by the highways authority at the public's expense) which has been constructed by a private developer for 5 or more dwellings.
The developer has to be able to prove that the road has been constructed in accordance with standards set out by the highways authority to enable the highways authority to be able to "adopt" it under a Section 38 legal agreement.
So in the case of concrete frame adjusting/seating rings; units manufactured to BS EN 1917 and BS 5911-3 are shown in both Manual of Contract Documents for Highways Works – Volume 3 – Highway Construction Details – F-Series and in Sewers for Adoption 7th Edition – they are therefore deemed to be accepted for use in highway construction and should not prevent a road from being "adopted" under a Section 38 agreement by a highways authority.
Our multi-part adjusting units offer the advantage of light weight sections enabling one man to handle the units and comply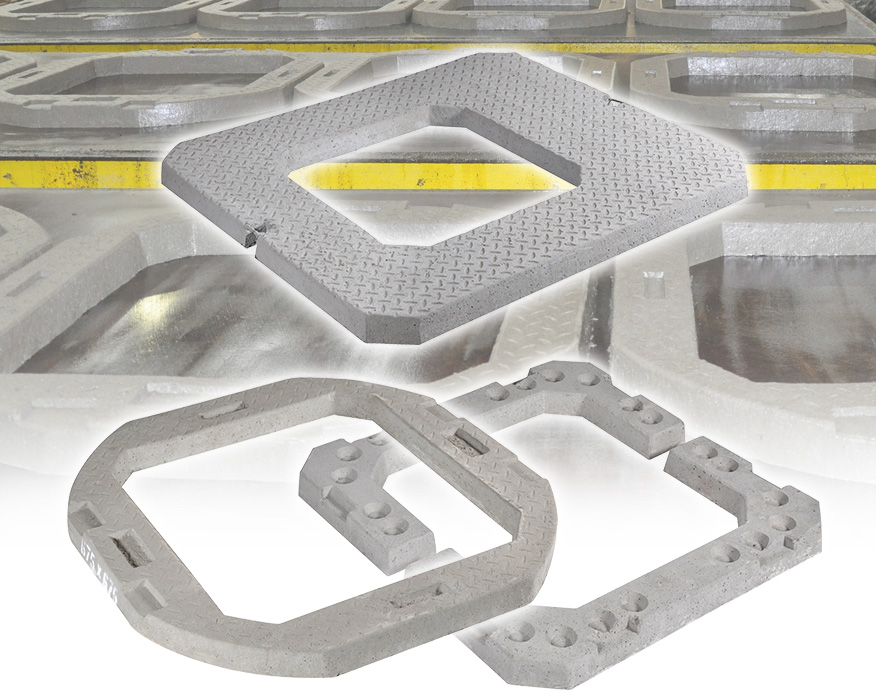 Seating/adjusting types
Manhole Seating Rings are manufactured to BS 5911-3 standard in the following sizes…
One-part Seating Rings
600mm x 600mm access
675mm x 675mm access
750mm x 600mm access
750mm x 750mm access
600mm x 600mm eccentric
Two-part Seating Rings
600mm x 600mm access
675mm x 675mm access
Access
Product Drawing
Weight
Pack size
Pack weight
One-part
600 x 600mm
70kg
15
1050kg
675 x 675mm
60kg
15
900kg
750 x 600mm
70kg
10
700kg
750 x 750mm
80kg
10
800kg
600 x 600mm
(eccentric)
80kg
10
800kg
Two-part
600 x 600mm
48kg
15
720kg
675 x 675mm
56kg
15
840kg
1200 x 675mm
90kg
10
900kg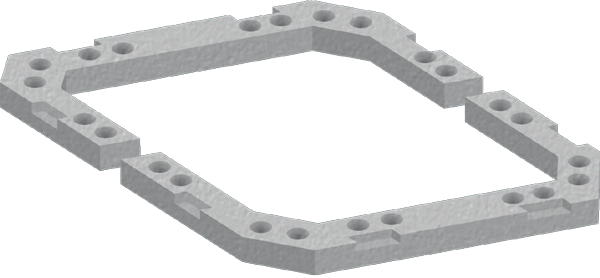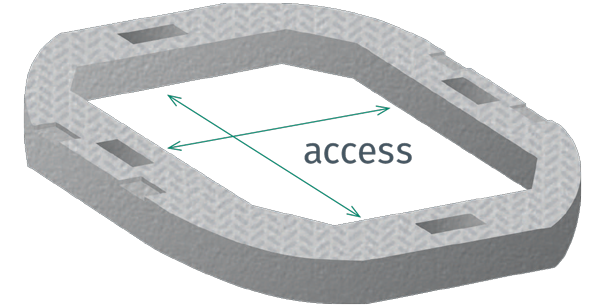 For more information call 01952 588 885