Reducing the risk of fire by using fire breaks at waste managements sites
In 2014 the Waste Industry Safety and Health Forum (WISH) published guidance for Waste and Recycling Sites. The guidance contained information for site operators on how to reduce the risk of fire.
The publication, which was revised in April 2017, provides advice and standards for the waste and recycling sector on good and acceptable practice, enabling them to reduce the risk of fire on their sites.
Although written by WISH a number of other organisations were involved and provided valuable input. These included; ESA (Environmental Services Association), Environment Agency (EA), the Health and Safety Executive (HSE), the Health and Safety Laboratories (HSL) and the Chief Fire Officers Association (CFOA).
The use of firewalls to reduce the spread of fire between waste stacks
One of the most important pieces of advice contained within the guidance is on how to reduce the risk of fire spreading from one storage stack to another. The guide recommends that waste stacks could have a firewall between them. This can be achieved by bunkering stacks of waste by using a three-sided enclosure.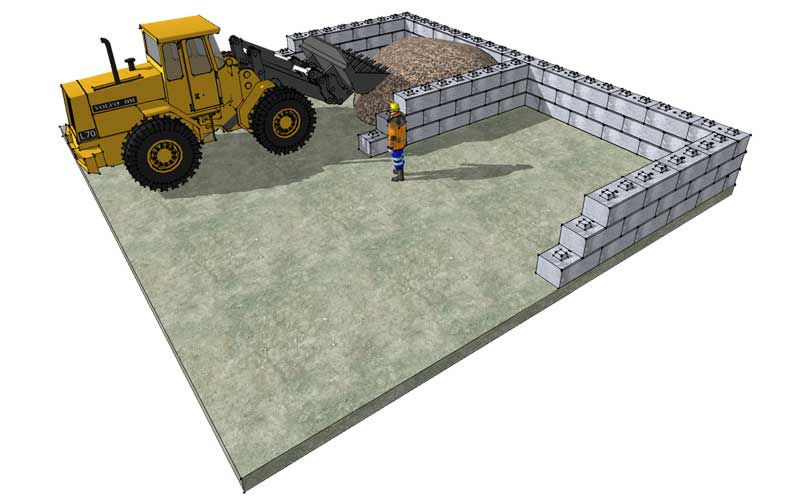 Permanent firewalls are not a practical solution
The use of permanent walls to create the bunkers, although very effective at stopping the spread of fire, are often not a practical solution. Permanent walls are often expensive to build and limit the ability for waste operators to easily change the layout of their site. The answer is to use temporary side structures. However, the temporary structures used to build the bunkers need to be considered very carefully. For example, if the structure contains steel reinforcing, then that can limit the time that it can withstand extreme heat before the steel expands and cracks the concrete surrounding it.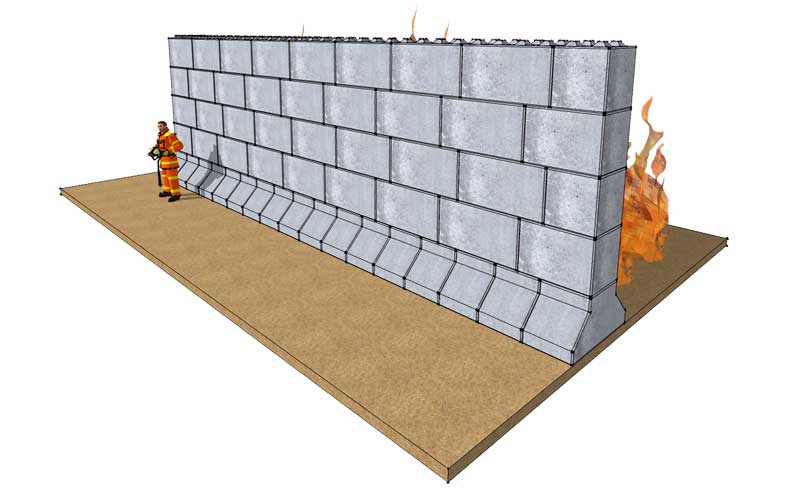 Fire resistant, interlocking concrete blocks
Elite Precast Concrete provide the perfect solution in the form of interlocking concrete blocks. There are three designs to choose from – Legato, Duo and Vee. The blocks are ideal for building waste storage bunkers to act as fire breaks. Firewalls built using concrete interlocking blocks are cost-effective, quick to construct and easy to reconfigure. The blocks DO NOT contain any recycled or waste materials and are therefore Class A1 fire resistant in accordance with clause 4.3.4.4 of EN 13369.