Channels… Ducts… Troughs
Precast concrete ducting is a system that allows for the accommodation of a number of different services from multiple utility and building providers.
The trough and lid system has a number of distinct advantages over direct bury and overhead suspension including…
PROVIDING A PROTECTIVE BARRIER FOR SERVICES AGAINST ACCIDENTAL DAMAGE

ACTING AS A CLEAR INDICATION OF UTILITY INSTALLATIONS
EASY ACCESS FOR MAINTENANCE AND REPAIRS
HIGH LEVELS OF SECURITY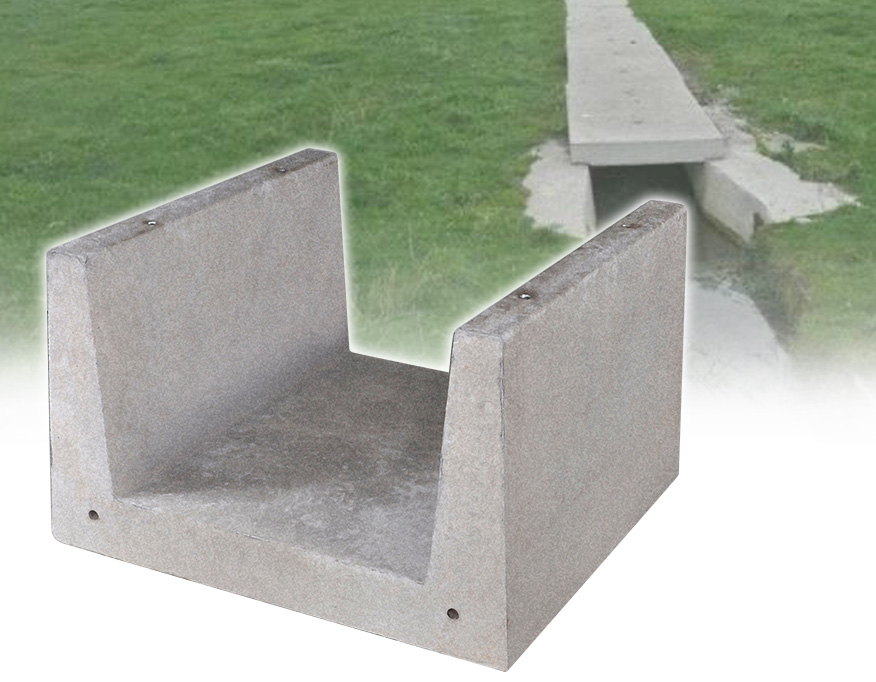 Ducts/channels
Rectangular Ducts are available in the following dimensions set out in the table below, as indicated by the key letters on the drawing illustrated right.
CAD drawings and weights of the channels can be down-loaded from the Technical Drawings section. We can also cater for bespoke sizes made to your specification.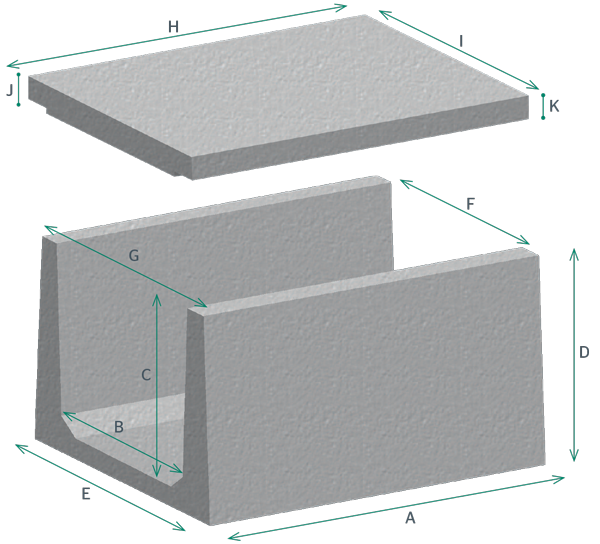 Ducts
code
Channel dimensions mm
Unit
weight
A
B
C
D
E
F
G
5107
1500
300
300
390
470
314
454
324kg
5059
2000
600
450
575
850
700
850
955kg
1196
1000
450
450
575
655
475
625
385kg
1603
1000
600
320
445
910
700
850
430kg
1606
1000
600
620
745
910
700
850
580kg
1755
1000
730
520
660
1070
810
990
660kg
1757
1000
700
770
910
1100
810
990
880kg
1050
1000
1000
520
660
1320
1060
1240
750kg
1075
1000
960
770
910
1350
1060
1240
960kg
1010
1000
930
1020
1160
1380
1060
1240
1220kg
1012
1000
1000
1200
1325
1450
1100
1350
1425kg
Lids
code
Lid dimensions mm
Unit
weight
H
I
J
K
5107
1500
475
122
102
183kg
1197
1000
655
135
120
200kg
1601
1000
920
160
145
330kg
1701
1000
1070
160
145
380kg
1001
1000
1320
160
145
480kg
For more information call 01952 588 885