October 2014
Elite celebrate page turning project
Elite Precast Concrete is celebrating success after it played a key role in the expansion of one of the UK's most prestigious universities.
The firm partnered with renewable energy specialists, EnergyMyWay, to provide 60 of its Kentledge blocks in the construction of a ground-mounted solar photovoltaic array which is being used to power Oxford University's new book storage facility.
EnergyMyWay designed, supplied and installed 152x 250 watt photovoltaic solar panels for the new building – which is set to house more than four million books – while Elite Precast Concrete's Kentledge blocks acted as counterweights and have been used to provide the system with a greater degree of stability.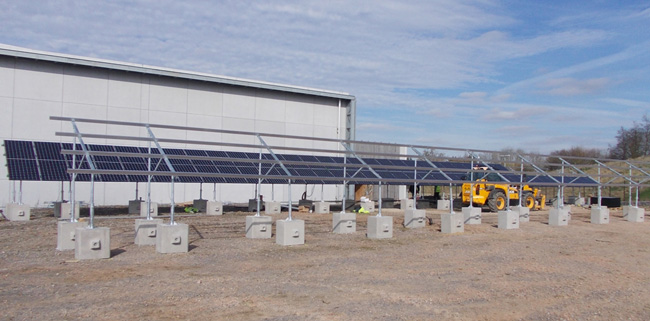 Hugh Taylor, Director of EnergyMyWay, explained: "We are thrilled to have taken part in this renewable energy project for one of the most recognisable universities, not just in the UK but around the world. The University is investing in technologies to reduce its carbon footprint, and this building in particular has a high demand for energy, owing to the sophisticated climate control necessary to store such important artefacts.
"Our client identified some suitable ground on which to locate the solar panels so that they did not have to go on their shiny new building. With it being made-up ground, we recommended a ballasted system, as opposed to piling the framework into the ground. We sought a manufacturer of concrete blocks for this purpose and it has been a pleasure to work with the team at Elite Precast Concrete. We very much look forward to working with them again on our growing order book of ground-mounted photovoltaic systems," Hugh concluded.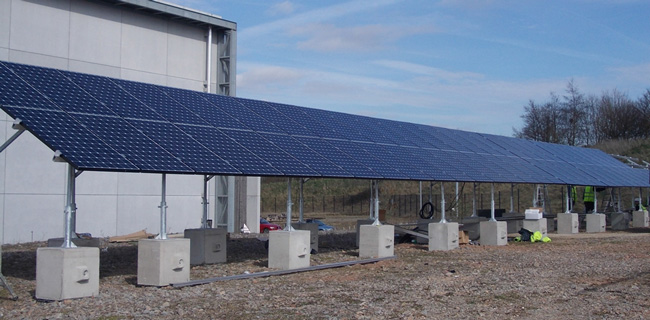 Owen Batham, Sales and Marketing Director at Elite Precast Concrete, said: "We are delighted to have been able to provide EnergyMyWay with our Kentledge blocks – they are clearly a very forward-thinking and professional business.''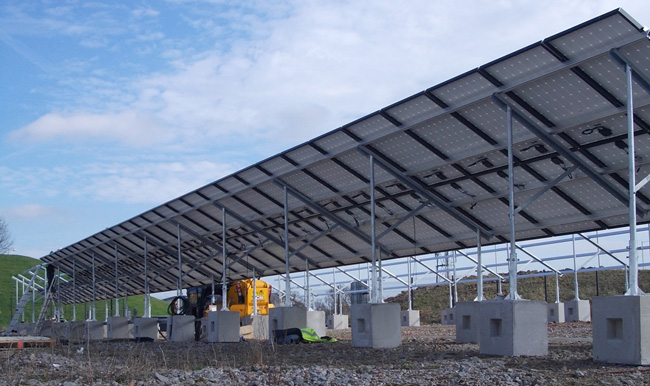 Founded in 2008 by a team with more than 40 years industry experience, Shropshire-based Elite Precast Concrete Limited is the UK market leader in manufacturing and supplying free standing interlocking concrete blocks. By adopting an innovative and forward-thinking approach, both in its production processes and sales and marketing strategy, the company's precast concrete products are now used by a wide range of UK and international clients including local authorities, recycling businesses, and waste management firms, to build durable waste storage bays. The blocks are also heavily used in industries such as outdoor hospitality, transport, and construction, where they are utilised as kentledge – a form of temporary counterweight – to hold scaffolding, security fencing, and marquees in place.