Temporary Vertical Concrete Barriers
Elite's Temporary Vertical Concrete Barriers (TVCBs) are the perfect safety barrier for a huge variety of applications including many types of temporary works  and flood defence walls. They also make ideal Vehicle Security Barriers (VSBs), Vehicle Containment Barriers (VCBs) and can be used for Hostile Vehicle Mitigation (HVM).
They are cast from Elite's highly regarded high strength concrete (50N/mm2) which, combined with Highways Agency specification steel reinforcing means that the barriers meet the component requirements of EN 1317 'Compliant Road Restraint Systems for Temporary Safety Barriers' (when installed by a Highways Agency approved contractor).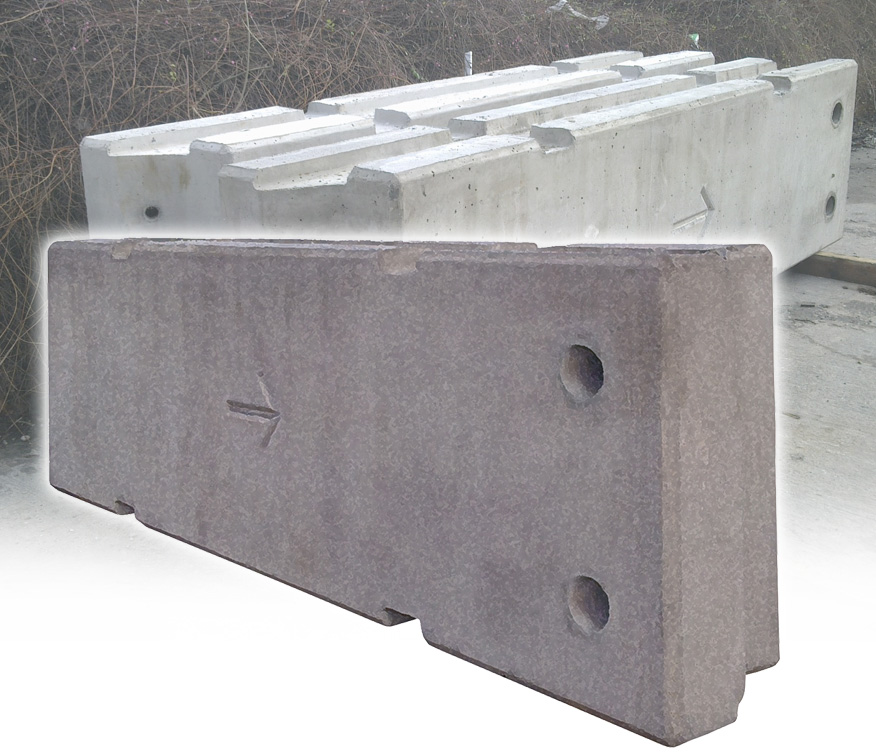 TVCBs have a multitude of uses including…
To create a safe working area for your workforce
To provide flood defences
Protecting pedestrians from traffic
Providing traffic barriers / bases for secure fencing to be fixed to (particularly useful for large public events such as the Olympics / Commonwealth games
Preventing un-authorised access to forecourts, car parks, fields and site compounds
Helping direct traffic flows safely
As counterweights, kentledge for scaffolding, fencing, cranes, etc
Proving security against ram raiders and terrorist attacks
The safety barriers are connected together at the scarf joint by M24 high tensile bolts.
Elite's TVCBs are always available direct from stock for nationwide next day delivery.
A crane off-load and place service is available.
Temporary Vertical Concrete Barriers
TCVB Block Code
Product Drawing
Overall
length
(mm)
Modular
length
(mm)
W x H (mm)
Weight
V28
3150
3000
450 x 800
2500kg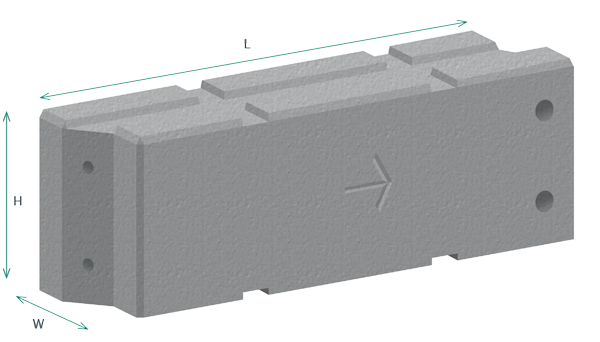 Units are connected together at the scarf joint, using M24 diameter high-tensile bolts. Units can also be fixed to the carriageway if required, by use of anchor plates bolted to the underside of the barriers.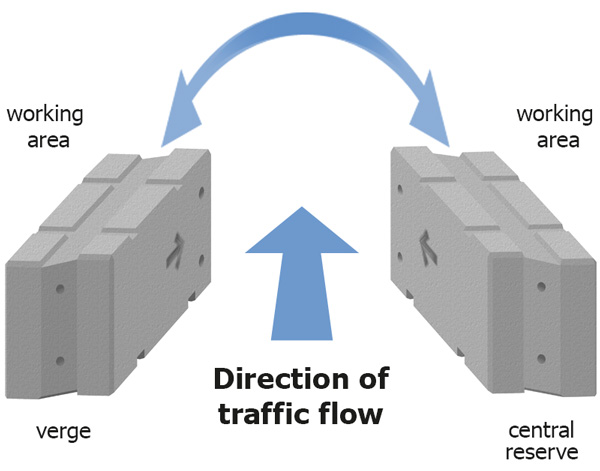 For more information call 01952 588 885
Important note:
It is the customer's responsibility to ensure appropriate structural checks are carried out before any precast concrete products are installed.
TVCB's should only be lifted/off-loaded from above using the central 5 tonne pin anchor and clutch or the four M24 threaded sockets and lifting loops.
Prior to lifting older / pre-used blocks check the lifting pin for wear / corrosion and check the block for cracks. If the block is cracked or the pin is worn it could fail when being lifted.